For World Book Day on Friday 3rd March, we've asked colleagues at JRS UK to share books they found thought-provoking, changed their perspectives, or taught them something new.
Reading is a great way of encountering new ideas and seeing the world from a new perspective. This is especially important in a world where news comes thick and fast, and with little time to stop and think. To this end, colleagues have shared books written by authors with different experiences and life stories, as well as a mixture of non-fiction, fiction and graphic novels, which explore refugee and migration issues deeply.
In case you're a voracious reader and get through these quickly, we've also asked colleagues to share what their reading next!
Have you read any of these books? What books would you recommend? We'd love to know!
---
Mark, Community Projects Coordinator
Threads: From the Refugee Crisis by Kate Evans
Kate Evans is a graphic novelist and volunteered at the Calais Jungle before it was demolished. She created this graphic novel from what she witnessed, and the stories and experiences refugees shared with her. The book documents her experience of volunteering in the camp, interactions with French police and their brutality, and the conditions in which refugees were surviving. Importantly, this book captures the humanity of the individual refugees Kate met at the camp and the joy and hope they carry.
I'm a visual person so the imagery of the graphic novel has really stuck with me. The start of the novel shows imagery of the fences used to prevent movement of refugees that are being made by woven lace, the historical industry of Calais. The fences/lace is used throughout the novel as the borders of the story board. I remember the book wonderfully contrasting the anger of forcing such brutality and inhumane conditions on people with the hospitality, joy and respect that refugees maintain in the harshest of conditions.
The book has made me more appreciative and understanding of the experiences our refugee friends face before arrival to the UK and has supported my learning and practice of trauma-informed working.
And what's next on your "to-read" list?
I'm currently reading 'Tenants: The People on the Frontline of Britain's Housing Emergency' by Vicky Spratt.
---
Michael, Senior Legal Officer
If Not Now When by Primo Levi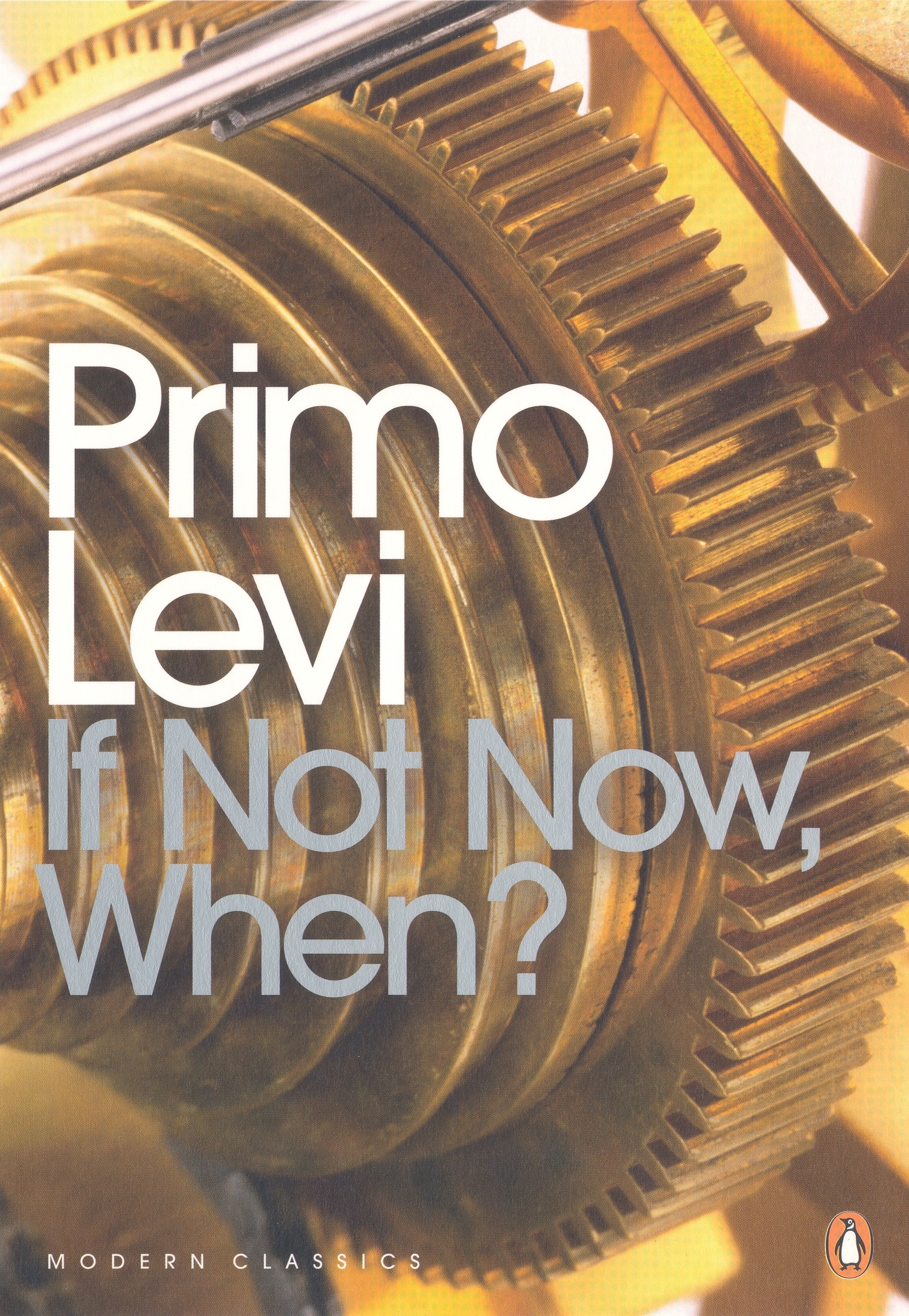 I have never read another book quite like If Not Now When by Primo Levi. It's a story of resistance by Jewish partisans first against the German army and then making their way across central Europe as the war ended.
Some of it is real, none of it is sugar coated, and somehow out of the horror and inhumanity there's a genuine sense of hope. Sometimes, uncomfortably, that hope springs from the exhilaration of vengeance. It is not a book about forgiveness and is all the more important because it challenges our assumptions about forgiveness.  I haven't gone through the same horrors that our parents did or what many of our refugee friends go through, but the book has challenged me to think about how one would respond in those circumstances. At JRS we are genuinely lucky that we have the chance to offer solidarity in place of judgement.
And what's next on your "to-read" list?
I'm hoping to read Americanah by Chimamanda Ngozi Adichie next.
---
Sophie, Senior Policy Officer
Exit West by Mohsin Hamid
Exit West, by Mohsin Hamid, tells the story of two refugees, a young couple, whose lives are endangered and upended when war tears apart their country, as they travel to Europe and then America in a near future setting.
This book really brings out the precarity of being a refugee and living in a situation of forced migration – risks that must be taken, struggle to find home, uncertainty about what home is. It also places this in the wider context of migration, and asks important questions about migration, refuge, and being human.
And what's next on your "to-read" list?
At the moment, I'm reading Ursula Le Guin's The Left Hand of Darkness – another book that challenges me to think about the world differently.
---
Aidan, Deputy Director (Operations)
The Good Immigrant, edited by Nikesh Shukla
I was lent a personal copy of this book about 4 years ago by someone I had only just met. The book is a collection of 21 essays from British Black, Asian and Minority Ethnic writers and artists who come together to explore what it means to be a person of colour in contemporary Britain. It's both powerful and funny and I found it the perfect antidote to the anti-immigration rhetoric we hear used by the government or the media.
I was fascinated by the different stories all with common themes around identity and belonging. The writers explore why they stay in the UK and what it means to be 'other' in a country that doesn't seem to want them or truly accept them. What struck me was some of their experiences of visiting countries where their parents or grandparents were born were often not dissimilar, in other words the writers experiences were of being treated as 'other' in these countries too.
The book resonated with me and my own, often confused, sense of identity and belonging. Working at JRS of course means I'm meeting people from all over the world on a daily basis. I would like to explore more the idea of individuals having multiple identities and the advantages of acknowledging and accepting this.
And what's next on your "to-read" list?
I have just started reading 'The Colony' by Audrey Magee. It is a novel set on a remote island off the west coast of Ireland. It's set, during the peak of the Troubles, in 1979 and charts Anglo-Irish history, in particular the preservation of the Irish language. It is an incredibly thought-provoking book about the past and colonialism and I'm looking forward to reading it!
---
Eileen, Communications Manager
Bloody Foreigners: The Story of Immigration to Britain by Robert Winder
This book is a comprehensive journey through the history of immigration to the British Isles, from pre-the Roman occupation up until 2005. A mammoth task, thoroughly referenced, and, whilst touching on serious issues manages to weave in an often wry humour, and due to detailed human insights and anecdotes, manages not be boring or laboured.
I have cringed at the "Little Englander" attitudes and our historic ignorance of other cultures, along with a puffed-up nationalism which takes pride in achievements which owe much to hard-working immigrants.
I loved little details like learning about the genesis of such British institutions like Marks & Spencer and Tesco, both founded by Jewish immigrants. And so much more. This is a rich tome of history, there is something for everyone who is interested in migration. This book has helped me to understand that we are all migrants at some point in our precedence or existence.
And what's next on your "to-read" list? 
Into the Arms of Strangers – Stories of the Kindertransport by Mark Jonathan Harris & Deborah Oppenheimer
---
William, Detention Outreach Officer & Legal Caseworker
Dreamland by Rosa Rankin-Gee
Dreamland follows the story of a young girl called Chance who is trying to navigate her way through the chaotic hand that life has dealt her. Set in the slightly dystopian, not too distant future, Dreamland explores life at the margins of society as inequality and political extremism take hold. Yet love and hope still find ways to endure.
Although you could describe Dreamland as dystopian fiction, it doesn't feel so out of reach as the backdrop of the book is the result of current UK polices stretched to their, not so irrational, limits. A product of her chaotic life, Chance is a warm and likeable character who is making the best of the challenges she faces and who I instantly rooted for from the beginning. The book deals with some incredibly heavy and difficult topics – such as poverty, inequality, addiction and loss – yet still finds a way to show that community, hope and human connection can be present even in the hardest of times. I genuinely didn't want this book to end, and the plot twist hit me hard.
Dreamland depicts a future where some current UK policies – especially around housing, immigration and the climate emergency – have been left to run their course. It is a reminder that we have a responsibility to advocate for meaningful change within society for the benefit of all people, and to prevent the exploitation of social division that ultimately pushes people further to the margins of society.
And what's next on your "to-read" list?
I am currently reading Harlem Shuffle by Colson Whitehead. His books, especially The Underground Railroad and The Nickel Boys, are some of the best books I've ever read.
---
Amy-Leigh, Accommodation Officer
Against Borders by Gracie Mae Bradley and Luke de Noronha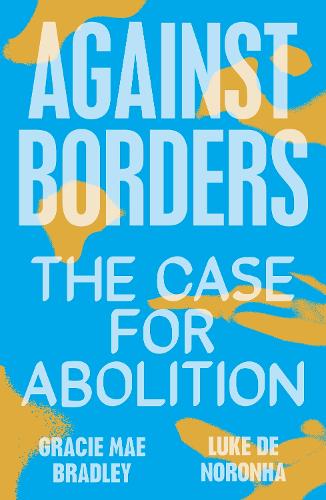 Against Borders is a passionate manifesto for border abolition, arguing that we must transform society and our relationships to one another, and build a world in which everyone has the freedom to move and to stay.
If you're looking for an introduction to the politics of borders/border abolition, then this is a very accessible read.
The book applies police/prison abolitionist methods, politics, and language to argue why we need to be rid of borders as a concept entirely – rather than just reform them. It offers practical 'non-reformists reforms' that undermine the logic that upholds border regimes and moves us closer to a world without them.
I particularly enjoyed the part of a book which imagined dystopian and utopian world's without borders, dependent on the path we take. It was really helpful and original.
The book offers a good mixture of theory and practical steps that those organising in the migrant rights sector can take. It reaffirmed my strong belief that all deserve the right to move and to stay, and my passion for resisting the powers that try extremely hard to prevent that.
And what's next on your "to-read" list?
'Hostile Environment', and everything else on Verso's list!
---